Fall Winter 2018 - Vol. 2, Issue 6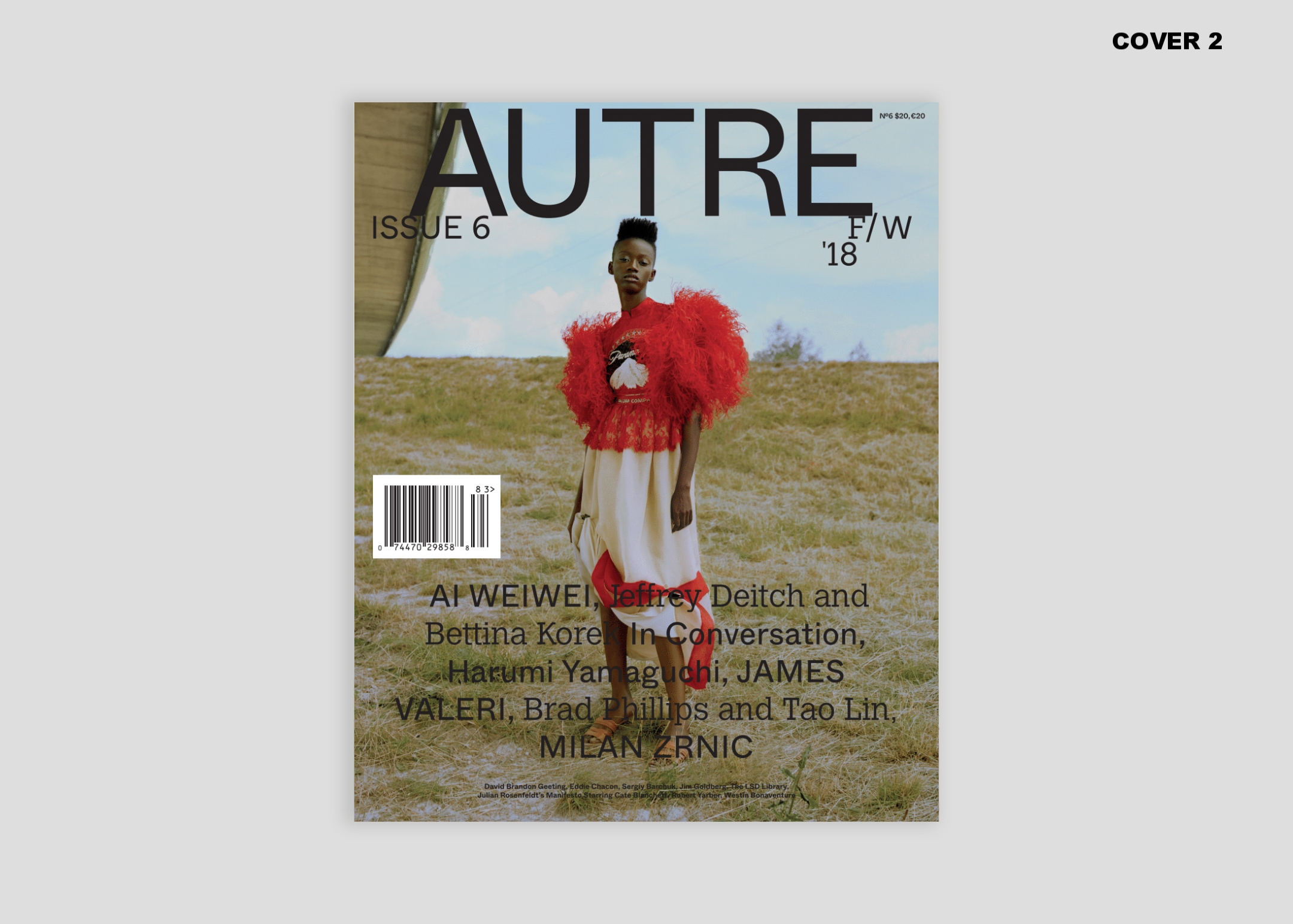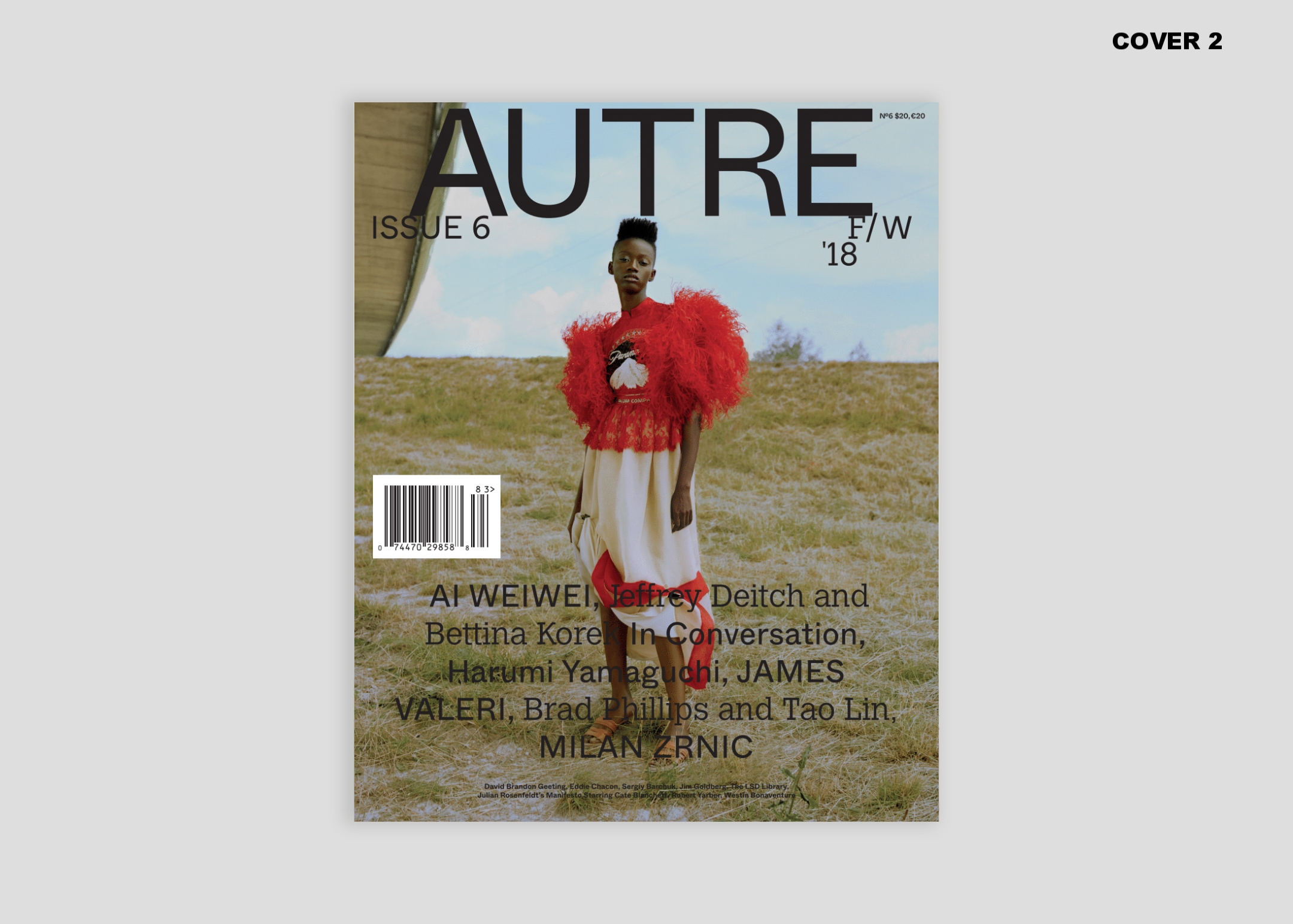 sold out
Fall Winter 2018 - Vol. 2, Issue 6
COVER 1: Milan Zrnic shoots 14 rising personalities in formal wear for a 30-page editorial.
COVER 2: Legendary stylist, James Valeri shoots a fashion story with rising Gabonese model, Mariam Eya, who wears full looks from Gucci's Fall 2018 runway collection, which is an ode to the iconography of Los Angeles' movie industry.
COVER 3: Autre's Fashion Director, Eddie Chacon, shoots Play House, styled by Michele Andrews, featuring her three ultra cool progeny in high fashion at the legendary Egan House in Seattle, here in a dress by Jil Sander.
Autre's Fall/Winter 2018 issue looks towards the bright and beautiful future with bountiful, blind optimism, and no particular theme. Architect John C. Portman set the stage for this futuristic positivity in 1974 when he broke ground on his hyperspacial postmodernist masterpiece, The Westin Bonaventure. In this issue, we consider the hotel as a symbol of Los Angeles as a city of the future, and the collective energy of changing topographies and attitudes in the cultural industrial complex. We also look at the new westward migration as a sort of nouveau manifest destiny for the art and fashion sectors. We speak to legendary Chinese artist Ai Weiwei who will descend on Los Angeles with three major solo exhibitions in the hopes of utilizing the influence and fantasy factory of the city's talent industry to promote his humanitarian efforts, particularly the refugee crisis. In these pages, the director of the new Frieze Los Angeles, Bettina Korek, and Jeffrey Deitch discuss Los Angeles as the new, less tribalistic, multicultural beacon for a global cohort of artists, gallerists and collectors. And Nicodim Gallery's Ben Lee Ritchie Handler speaks to painter Robert Yarber who surveys the failures of modernism and the vertigo of our new cityscapes with his falling or floating figures against black or neon-lit skylines. In over 100 pages of editorial fashion coverage, we explore these shifting demographics, testaments to waste, excess, glamour and identity, or lack thereof. There is cult denim label, 69's non-demographic vision for the future with an interview of the anonymous designer.
This issue also features the work of Finnish photographer Iiu Susiraja, David Brandon Geeting, Sergei Barchuck, and interviews of Harumi Yamaguchi, Jim Goldberg, Brad Phillips and Tao Lin, rare books dealer Carl Williams on the LSD library, and Jayson Keeling talks about photographing Aaliyah.
Perfect Bound, 10X12.2, 200 Pages, 3 Covers